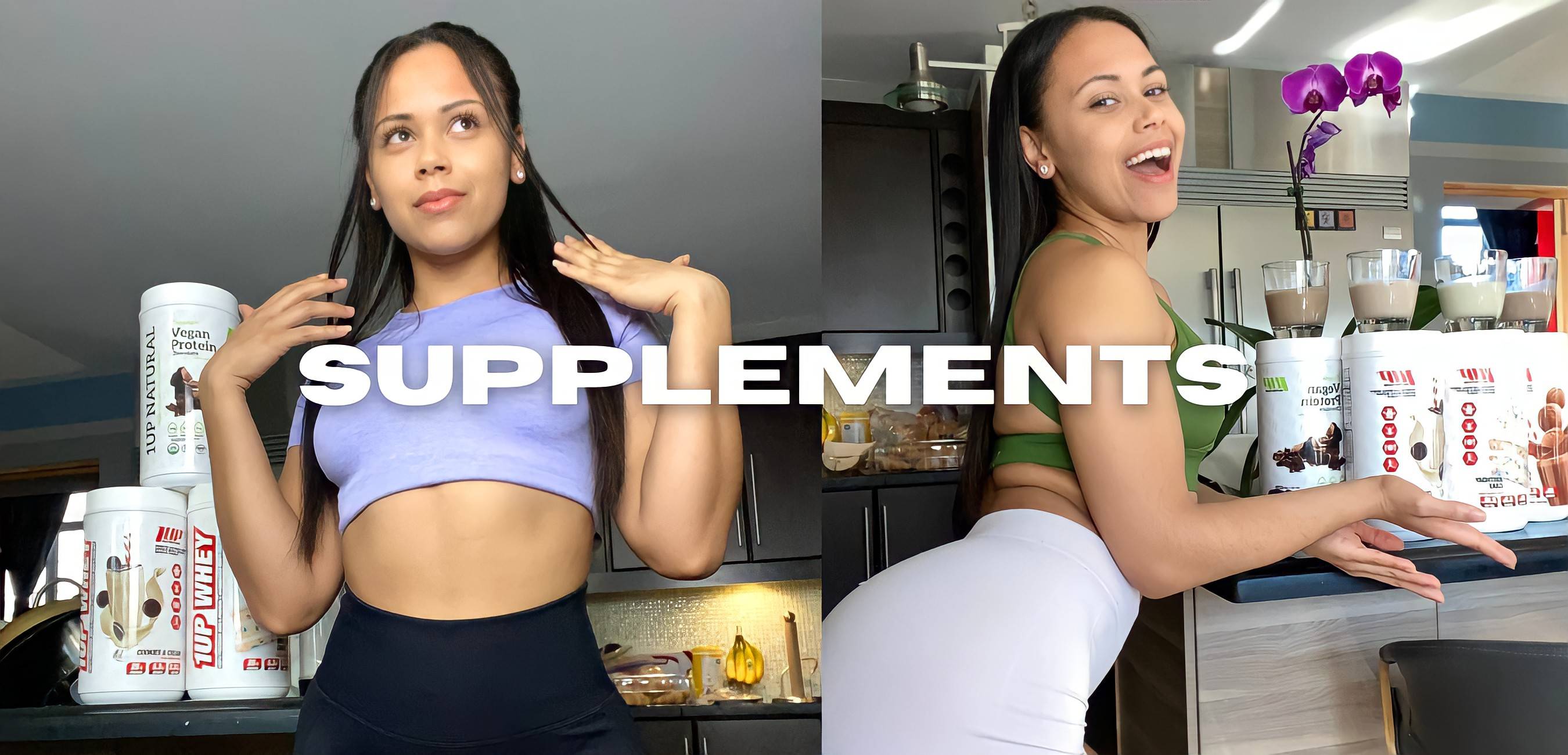 Hey babes! Are you ready to take your fitness to the next level?
Take 20% off your supplement purchase when you use my code KALI20 on any 1up nutrition supplement! Click the link below to be linked to their site!
My fav protein is the 1up vegan chocolate flavour and my fav preworkout is the NON STIM strawberry margarita preworkout👀
---
Easily Add Nutrition to Your Diet

It can be hard to get in nutrients when you have a small appetite or are purposely in a caloric deficit.
You can easily increase your daily protein intake by adding a supplement!
Although it may seem like you're spending a lot on one tub of protein, you can get 28-30 servings of protein in just one tub whereas if you buy a 6 pack of chicken breasts you only get about 6 servings of protein.
This way you can have a serving of protein per day from your tub rather than utilizing as much of your groceries - your groceries will last longer
You Are Transitioning to a VEGAN or VEGETARIAN Diet
If you are transitioning to a vegan or vegetarian diet you will need to find new protein sources to supplement the meat and dairy you aren't eating anymore.
You can get vegan protein powder to help you keep up with your nutrition and goals while you transition.
Click the button below to show all your supplement needs!